STUCO Sells T-Shirts
STUCO Officers started doing pre-orders for their T-shirts on Tuesday, September 28. A form was put up for students to fill out prior to coming by during lunch to make the $15 payment. They will be selling from September 28 to October 15.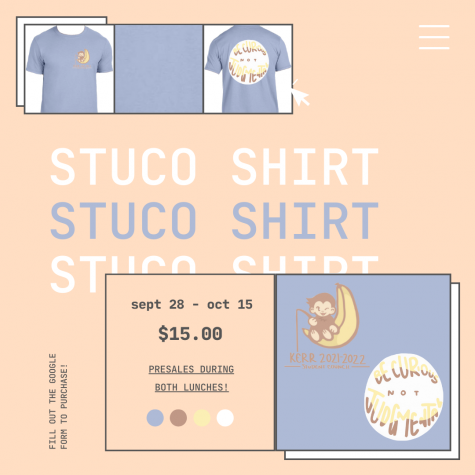 Today, World Heart's Day is celebrated. Students were encouraged to wear red or pink, as well as pick up a paper heart from the Math Center and write one thing that helps them relax for 2 points. Also, regarding point sheets, their first due date will be September 30. Each month points are due and will be totaled up and consider whether people are active or not.
STUCO Board Members will also have a meeting to plan the upcoming General Meeting Thursday, September 30. They will meet at 6:30 AM in Room 333.