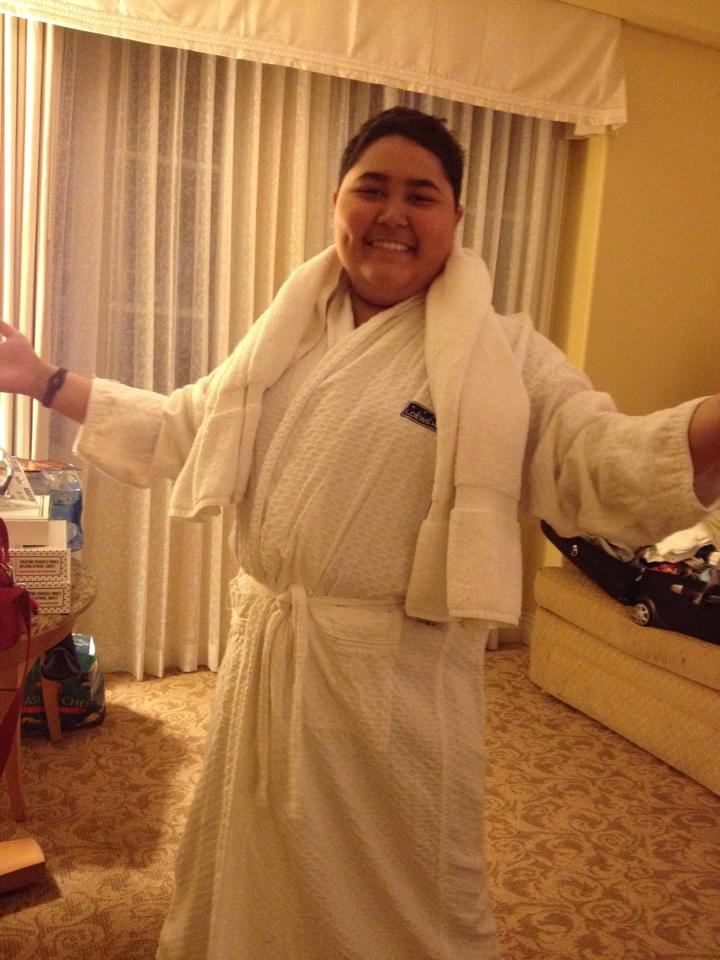 Sweet, down to earth, loving— freshman Alfredo Calderon was his sister's pride.
"Alfredo was a truly courageous boy," Scarlett Calderon said. "Even though he was sick, he put others before himself. He had a smile that could cheer anyone up."
On February 16, Alberto passed away to an infection, leaving his family devastated and more determined to keep the happy memories of him alive in their hearts.
Calderon had Acute Lymphoblastic Leukemia (A.L.L.) which is a fast-growing cancer of the white blood cells. In a healthy body, the bone marrow develops cells called "blasts" that would normally help fight infections and diseases. However, in A.L.L. the blasts are developed abnormally and cannot fight against infections. As a result, he developed a fungal infection.
Story continues below advertisement
Due to Calderon's condition, he was only able to attend the first week of school before leaving for treatment at the hospital. But Calderon still managed to make friends and leave lasting impressions.
Junior Christopher Le recalls Calderon during his short stay at school.
"I was surprised he was in my advisory because he was so quiet," Le said. "At lunch he seemed more at ease with my group of friends."
Old acquaintances such as freshman Ivan Pham have fond memories of Calderon and feel the impact of his passing.
"I remember him being a fun, happy, go-lucky type of guy back in middle school," Pham said.
Even though Alfredo was frequently in the hospital and rarely had time to hang out with friends, he always stayed positive.
"He never complained, he was a very humble person," Scarlett said. "I'm glad I was his sister."  
In memory of Alfredo, Cadre Kerr an Kerr Publications sponsored Minion Movie Day after school on March 22 based on his favorite movie, Despicable Me. In addition, soda bottles decorated as little minions were placed in each center throughout the week to encourage students to donate money. Money collected from the soda bottles and movie snacks were donated to cancer research under the name of Alfredo Calderon.
As president of Cadre Kerr, senior Cindy Wang promoted efforts to raise the money in Calderon's name. The group has held other fund raisers this year, including collecting donations at performances of Avenue Q: High School Edition.
"I personally did not know Alfredo, " she said. " But I do know the pain of losing a family member to disease. The fact that something so tragic and meaningful hit so close to home should mean something to every Kerr student whether they personally spoke to the afflicted or not."