Students Support the Neighborhood Council
The Alief Super Neighborhood Council had another tree planting event on Wilcrest at South Drive.
Some students from Students for Humanity and other organizations volunteered on March 12, 2022.
The volunteers were provided with tools, water, and snacks.
The tree planting began at 9:00 am and ended at noon.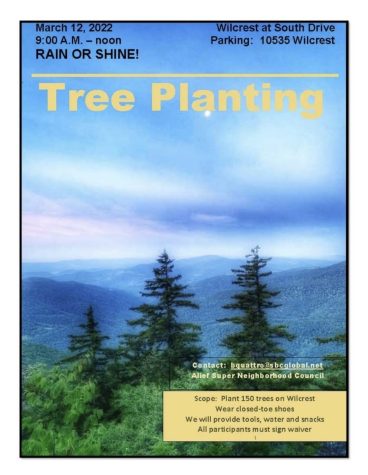 Event graphic