Turning the lights on famed albums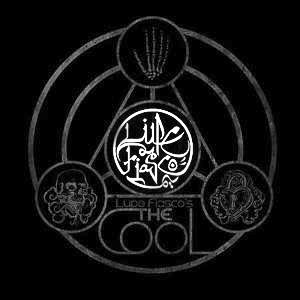 While the illegal downloading of music may be prevalent, these albums are deserving of the $10-15 price tag they carry. However, they don't contain the songs that you hear on the radio everyday; instead, these are the best underrated albums available now for purchase.
1. Lupe Fiasco, The Cool: One may recognize tracks from Lupe's most recent album, Lasers, but his 2006 album, The Cool, is by far one of the best concept albums. After the loss of his father, this album is the embodiement of a related story; a young boy loses his father and throughout the album is raised by two characters that help shape him into a man. This album is combined with both hip hop and jazz tones that give the listeners a diverse choice of tracks to enjoy.
2. Bon Iver, For Emma, Forever Ago: Hailing from Wisconsin, Bon Iver is a melody of talented musicians and a single vocalist with smooth, calming tracks. "Skinny Love" and "Emma" exemplify the serene nature of the band's songs while keeping in line with meaningful lyrics.
3. Noisettes, Wild Young Hearts: With lead vocalist Shingai Shoniwa's soulful voice and erratic stage prescence, Noisetttes has a purely enthralling nature. This album revolves around heartbreak and individuality. The title track, "Wild Young Hearts", along with "Don't Upset the Rhythm", give high drama to the album.
4. Ellie Goulding, Bright Lights: The only live performer at Prince William and Kate Middleton's wedding reception, Ellie Goulding has taken the UK by storm. She has attained a dedicated fandom with performances on the BBC's One Show, Jimmy Kimmel Live, and most recently, Saturday Night Live. Her voice is sincerely sweet with a hint of soul breaking that envelops the listener in tracks like "Starry-Eyed" and "Your Song".
5. Wild Beasts, Two Dancers: Coupling awesome drum beats and a fantastic falsetto from the lead vocalists, this UK group  brings a new direction to bands dabbling in indie and rock. Tracks like "All the King's Men" and "Hooting and Howling" showcase the range of vocals and passion from the musicians. Their enthralling sounds have created a reputation of innovative musicians.
Not all albums are filled with talent. Here are five albums that are not deserving of the attention they recieve.
 1. Ke$ha, Animal: Auto-tuned and glittery come to mind when one hears the name Ke$sha. Talented? Not so much. Though her acoustic versions of songs should be heard, this album of electro-pop leaves much to be desired.
2. Chris Brown, F.A.M.E.: Brown's most recent collection of songs is overcrowded with hip hop tracks. However, it  isn't the worst but his songs lack the modern twist of recent radio songs. This album is F.A.I.L.
3. Miley Cyrus, Can't Be Tamed: Loved by 10-year-olds around the world, Cyrus shocked her audience with rebellious lyrics and music videos with sexual undertones, not to mention her bare midriff and pouted lips that graced the album cover.  This album's array of ballads to pop tracks doesn't bring admired diversity, instead a confusion of thoughts leads to zero cohesion between tracks.
4. Rihanna, Loud: Speaking of suggestive undertones, Rihanna boasted singles like "S&M" and "Califnornia King Bed" on Loud. Catchy electro-pop numbers paraded this album but lyrics based on worldly, meaningless adventures brought no depth to her songs.
5. Taylor Swift, Speak Now: Love song after love song can describe this album. Swift's sickly sweet voice, nature, and melodies are combatted with an interweb boy bashing and loving. Her songs come off as repetitive and non-deserving of the praise she receives for her work.