Different fabrics brush against the searching fingertips while a careful gaze examines, stopping suddenly on an eye-catching piece. We've all been there: walking down aisles of colorful clothing, eyes wondering on what would best suit us. Clothes, however, have a significant impact on students; a personal connection that allows for self-expression and individuality.
"I think fashion is just like any other form of art," said junior Natalie Dinh. "It's a tool for expression and showing others your individuality from your personal style. But it's also a reflection of culture. Fashion is strongly influenced by large groups of people and their stories…fashion is storytelling, art, culture." 
In a survey of43 students, 81 percent said they care about their physical appearance, and 51 percent said they stay updated on the latest fashion trends. Survey says that amongst Kerr students, the most popular styles are "Soft," "Streetwear," "Chic," "Alternative," and "Vintage/Retro."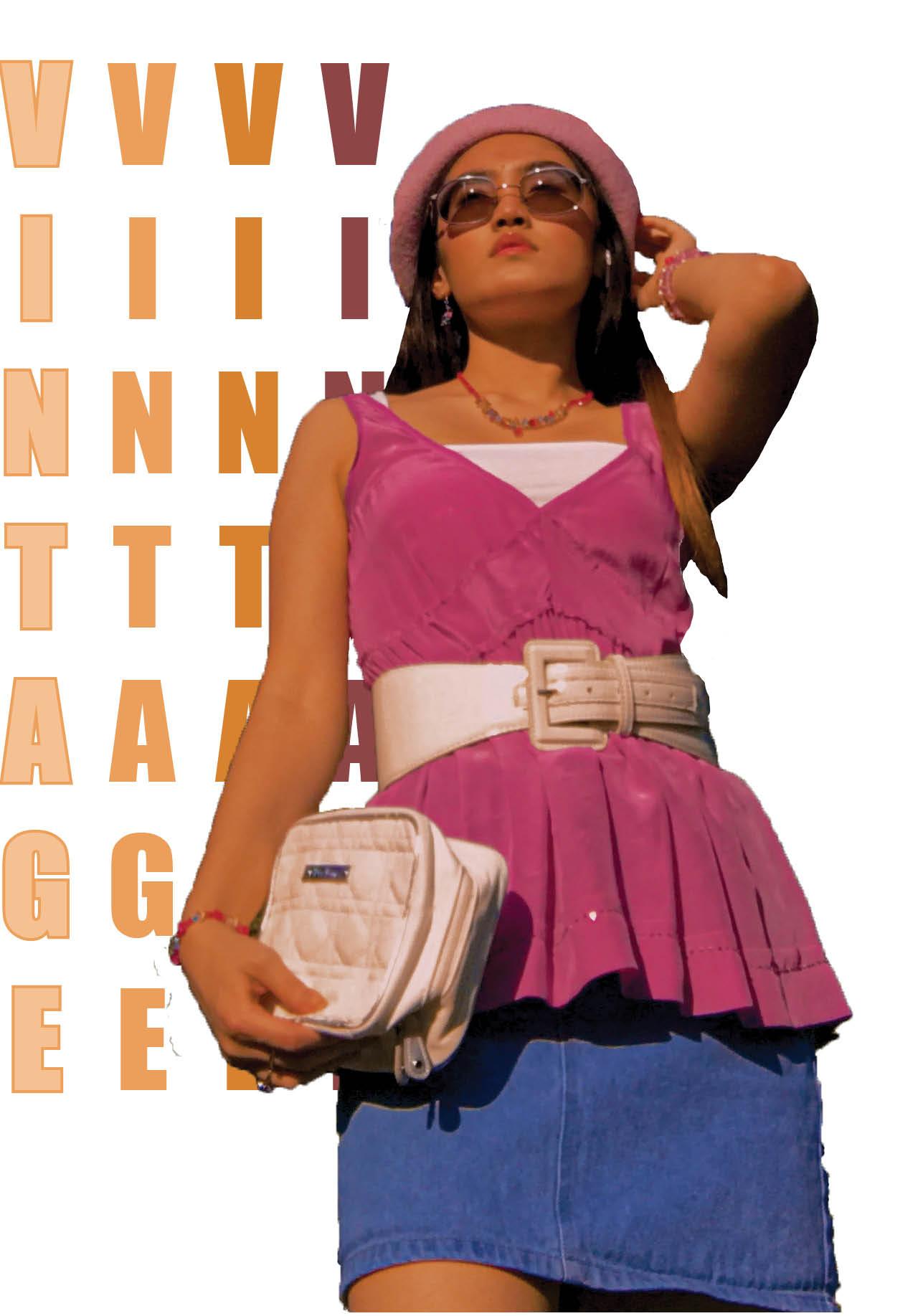 Soft refers to the incorporation of pastel colors and aesthetics in clothing. Oversized knitted sweaters, flowery shirts, hair accessories, and decorative bottoms are all examples of the essentials in making the aesthetic. 
Story continues below advertisement
A chic style is often described as classy and neat. Layering is important, and accessories are kept minimal, except for a matching hat or bag. Nude colors are always a go-to, and outerwear like cardigans complete the look. 
The alternative look descends from scene, goth, and emo culture. The clothes? Make them dark: this style is all about dark shades and blacks. Belts, chains, fandom merchandise, unique jewelry, and fishnets are all iconic to complete the look.
Vintage fashion takes a glance at the past for inspiration. Though the style addresses the early stages of modern fashion, most teenagers use the term and look at the '70s-'90s for inspiration. 2000's clothing, often referred to as retro as it's more recent, has also made a comeback on social media with its colorful aesthetics. Windbreakers, graphic tees, bucket hats, and oversized clothing are essential for this look. 
Streetwear refers to the styling of comfortable and casual clothing. What makes this style stand out is the usage of accessories: beanies, caps, chains, sunglasses, bags, and jewelry are all fundamental. Fashion is about self-expression. 
"My style changes with my mood," says Dinh. "Oftentimes, I don't plan my style ahead of time. I just eye what looks good together, and then I see what style I created in the end."
Dinh, the co-founder of the Kerr Fashion Club, emphasizes that there's more to fashion than looking good. One of the goals for her club is to spread awareness on the ethics of fashion. 
"Fast fashion [inexpensive, trendy pieces] harms the environment; large fashion brands utilize unethical labor practices," Dinh explained. "I want the club to create conversations about these topics as an attempt to raise awareness in our community. We all wear clothes, and I hope that this club encourages more people to think about the clothes they wear, why they wear it, and how it impacts the environment."
Styling a satisfying look isn't always easy, which is why many take inspiration from social media influencers. Popular sites that reflect fashion are Pinterest, TikTok, and Instagram. Even with so many different aesthetics and styles, there is a priority set for everyone: Comfort and functionality.
 "To put it simply, what you're wearing is the first hello," said Junior Naji Yerokun. "Fashion has always been an important part of presentation. When being welcomed into a new occupation or activity, what you've decided to wear determines whether you're in line for success or failure. Fashion gives us organization, but at the same time, fashion gives us individuality."