Coldplay's 'Mylo Xyloto' now available for pre-order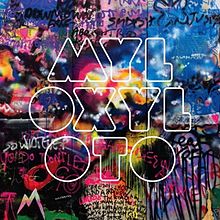 The long-awaited 2011 album of British alternative rock band Coldplay will be available October 24. Mylo Xyloto is Coldplay's fifth studio album and can be pre-ordered at iTunes or through coldplay.com. Those who order the MP3 version from iTunes will also receive the single "Paradise" immediately.
Also available from coldplay.com is the vinyl version with a 12″ x 36″ poster, as well as a limited edition pop-up version of Mylo Xyloto. This pop-up package includes the vinyl, CD, and digital versions of the album along with a 36″ x 12″ poster, a hardback book of graffiti pop-up art designed by David A. Carter, an exclusive photo book, and stickers and stencils.
Become a fan at facebook.com/coldplay.