College visit trips available for juniors and seniors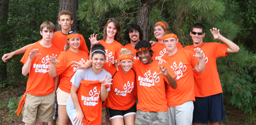 Kerr will be conducting seven college visit field trips for any interested juniors or seniors.
Students are allowed to apply up to two visits. However, applying will not guarantee  a spot; a rubric will be used to select the applicants who will be allowed to participate.
Applications are available in the counselor's office or room 328. Completed applications are due to Diane Barrett in the counselor' office by 11 AM on the deadline date for each particular tour. Complete a separate application for each requested field trip.
Tour and Deadlines:
Sam Houston State University Oct.19
Texas A&M/Blinn College Nov.3
Texas State University Nov.17
Lamar University Jan. 5
Texas A&M Galveston/Galveston College Feb. 1
University of Texas Austin Feb.8
University of Houston Victoria/Wharton Sugar Land May 2