STUCO sells "farewell kisses" for seniors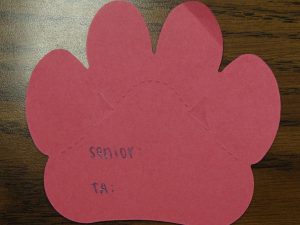 On Wednesday, May 18, Student Council begin selling "senior good-byes" for the graduating class of 2011. 
"Well, as we all know, our seniors will be graduating on June 1st," Student Council member, Rachel M., said. "This is just a simple way to say good-bye and we'll miss you." 
When delivered, the seniors will receive a small bag of Hershey's kisses.
These are available to buy from any Student Council member for .50¢.