PAWS Meeting Next Week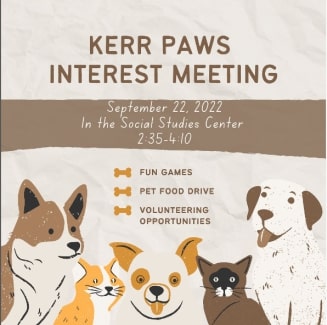 After careful advertising on Instagram and around the school, Kerr Paws is ready for its meeting next week. The meeting will be held in the Social Studies Center from 2:30-4:10. The meeting will discuss the club's main goals for the year while introducing officers.
Officers will be staying with members until late buses arrive.