KHS-TV News/SRL Wraps Up This Year's Features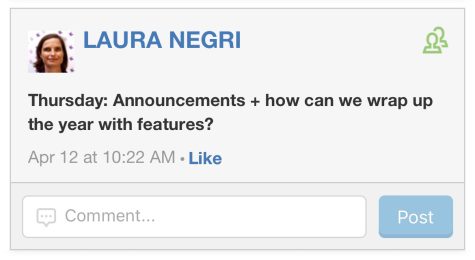 This past week, KHS-TV News/SRL broadcasted on Thursday, April 14 to combat Friday's student and staff holiday. Vivian and Isabella Le were the anchors and accompanying them was Anh and Diane on crew. As usual, they all did amazing. Aside from writing the script and executing announcements and Friday Factoid, there hasn't been much activity this week.
However, after announcements, club members and their sponsor Laura Negri revisited last ideas for the year before coming to a close. After the April 14th meeting, club members stapled the last features into their club calendar and plan to start doing small segments next week and resume activities following the upcoming EOC and AP Exams.