KHS-TV News/SRL Executes 'Student-Run' Announcements Successfully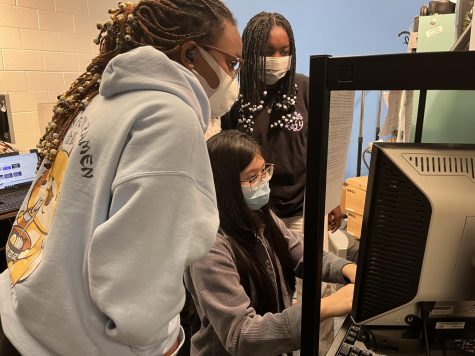 As it nears the end of the year, KHS-TV News/SRL have focused on wrapping up club activities with a bang as they pump out their last handful of features. Though club meetings and activities haven't been super demanding, the club has continued to live broadcast weekly. This past week, the club's sponsor Laura Negri was out, so members were left to man announcements alone. However, they had little to no trouble as this isn't their first rodeo and many members are getting used to working with the new equipment quite quickly.
With this four-day weekend coming up, the club plans to move their weekly broadcast to tomorrow and have a short meeting after to discuss their plans for this term's features. Multiple members are very busy with school and for seniors: finalizing things for college, so they don't plan to try and cram too many projects. A handful will do for them and the rest of the ideas, if reusable, will be recycled for next year's team.