StuHum members volunteer for planting
Some Students for Humanity members participated in volunteering for Alief Super Neighborhood Council.
The event happened on Saturday of February 19 from 9:00 am to 1:00 pm.
The goal of the event was to plant 150 trees on Wilcrest.
Tools, water, and snacks were provided.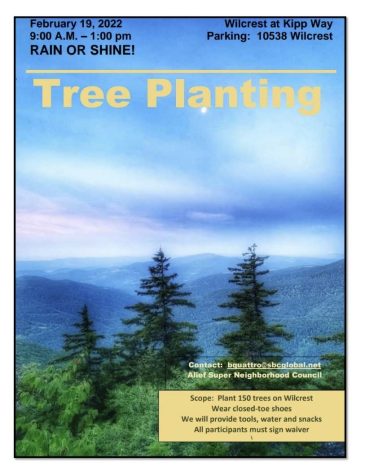 Event graphic