STUHUM Takes Club Photos
Students for Humanity is one of the several clubs taking club photos this week.
Club photos will be taken in the Black Box Theatre.
The photos will be taken at 2:20 pm on Thursday, February 10.
Clubs that aren't taking photos today will have to schedule a later date.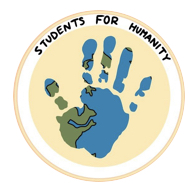 Students for Humanity logo