Wake Up Make Up Continue Hiatus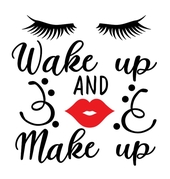 The Club will be continuing their hiatus going into February.
The officers do not know when the club will return, but are working on planning.
Officers are hoping to be back before spring break for a couple meeting in the future.
When the next meeting does happen, they will still be doing New Year's Revolutions theme to get to know new and returning members and plans for the new year.