PAWS Starts Animal Food Drive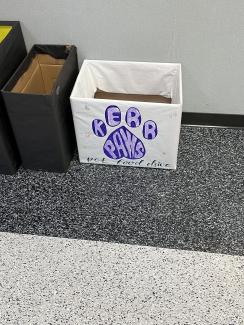 After two weeks of planning, Kerr Paws has finally unleashed its first donation box. The Kerr Paws president, Daniel Cobos, would like to reiterate that anyone interested in donating should take a look at the screenshot that will be posted on the announcements. He also says that members should be constantly looking at Instagram because there was an important message regarding the age of volunteers. Finally, there will be a Kerr Paws meeting Friday, January 28, for members who wish to complete their boxes.
Late busses will be provided.