KHS TV-News/SRL Experiments with New Board
As usual, KHS-TV News/SRL issued another very successful broadcast over the past week. Coming into the second semester, the bunch hopes they can continue to expand on the eminent interactions and positive feedback and critique they received last term. With much planned and many new opportunities and assets lying ahead, KHS-TV News/SRL is going into the second semester strong.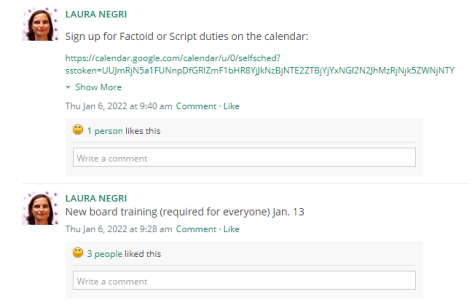 One major benefit that the team has acquired this semester is a new board. Many members are excited to test out and experiment with the new technology– some already doing so over the past week! However, to make sure there's a general understanding of the new piece of equipment, the club's sponsor Laura Negri will be holding a required board training on January 13th. Accompanying the members use more equipment on their own, the team is also taking steps to create an efficient system for managing the weekly script and monitoring Friday Factoid.