Health/Fitness Class Ups The Ante
Written by Kabir
September 22, 2021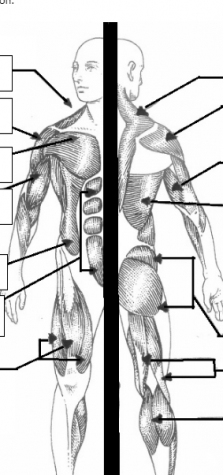 The Fitness center is currently focusing on cardiovascular muscles and working on cardio in general.
They have upped the cardio to 35 minutes this week, and as every class except Foundations doesn't have PAKs, their workouts are the lesson.
For Foundation, on the other hand, they are having to label diagrams of the body with different muscles outlined, which is on their PAK every week. The goal for them overall is to increase their fitness for every term that they have a class in the gym, and just to be healthier overall, which we can see by the TV's outside the gym.
At left is a picture of what these diagrams look like.