Not Enough Hours in the Day
The balancing act of managing school, work, and personal life before getting burned out
Written by Thao Vo, Editor in Chief
June 2, 2021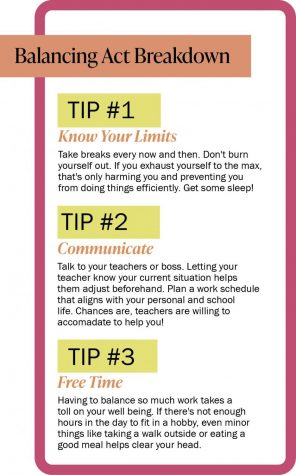 Glancing over her schedule, senior Rania Aitbouchireb contemplated what she should do with her overlapped plans. A mandatory webinar was assigned on the same Friday and time she would have to go to work. Knowing she couldn't miss this webinar, Aitbouchireb contacted her manager and requested to be scheduled after school hours.
Having to readjust her schedule frequently was something Aitbouchireb has become used to after working for nearly a year during the pandemic.
Prior to this semester, she had trouble juggling Honors Anatomy and AP English 4 with the virtual environment and work hours clashing. However, once Aitbouchireb found her pace, she realized the best way to balance so many things at once was with a thoroughly planned-out agenda.
"It's hard to manage [work and school] at times, but creating an organized schedule is honestly the clearest way for me to see what is planned for the day and… the [general] week," Aitbouchireb said.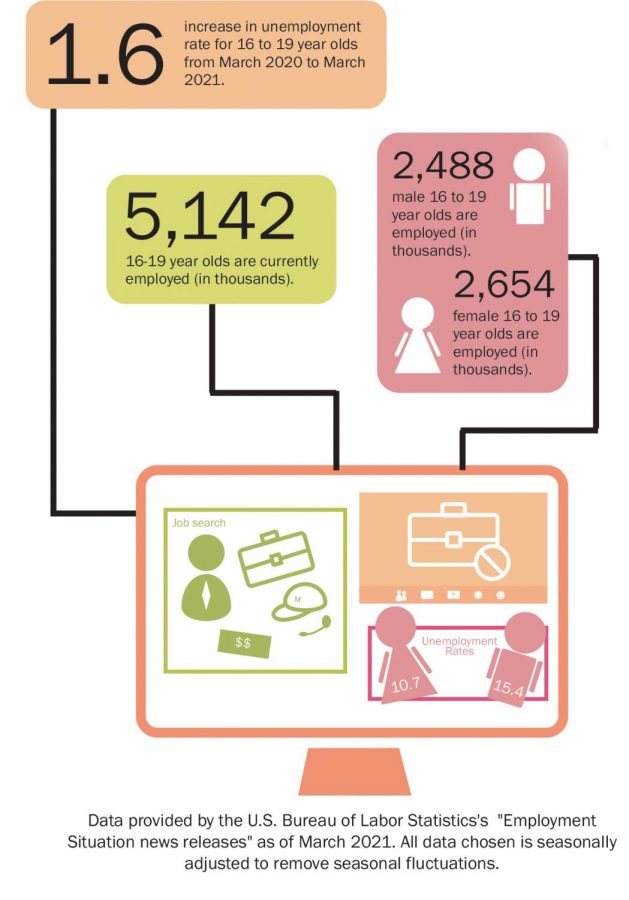 As her days become more like a routine, Aitbouchireb knows what to expect and prepares beforehand. Once she is done with online classes, she runs a couple of errands before heading to work. Though it may be tempting to take a nap after getting off of work, Aitbouchireb spends the rest of the night catching up on assignments.
While creating a schedule can be helpful, sometimes the workload builds up and it becomes too much to handle, especially with other factors like family responsibilities.
"[The struggle of managing school] really hits me with the intensity of work hours and the workload I have, combined with having to teach my little sister math and science and also having a job," junior Cristian Aguilar said. "It just tends to conflict at times, and overwhelms me, but I manage at most times."
Fortunately, many managers and teachers are quite understanding of students who work, reassigning work hours or due dates to accommodate.
"I've had to change my schedule to work mornings because it'll be better to do the rest of my homework in the afternoons without any problem," junior Jacsiby Martinez said. "I've managed to talk to my teachers about due dates and it works just fine."
Although having to balance work hours and school hours can be draining, Aitbouchireb tries to make sure that she has personal time to take breaks and relax.
"[I work around] 4-5 days a week, putting in 25-30 hours a week, which is a perfect amount for me to balance other things besides working in my life," she said. "[On] the days I'm not working, I find myself having a lot of free time to get things done."
Looking back at the past year, Aitbouchireb realized that with the blink of an eye, the school year is almost over. "My day-to-day schedule feels like a repetitive cycle. [It's] honestly hard to wrap my head around how quickly time has flown by," she said.