2020 has been a year of many things, but perhaps the most unexpected was the dawn of a new age of activism.
"What most people fail to notice is that it's become a part of our culture… to be racist and hold prejudice against others," English teacher Angie Andrews said.
From microaggressions portrayed in cartoons and children's books to entire groups protesting violence, society promotes differences between black and white. Activists and social groups like Black Lives Matter are fighting to close that gap.
"Nobody really knew how big the movement would get," said sophomore Ana Mar Rios. "Thankfully, we just so happened to get the attention we needed. And at this point, drawing awareness to this [situation] isn't just a want from our community, it's a need."
Story continues below advertisement
Black Lives Matter was started by organizers Alicia Garza, Patrisse Cullors, and Opal Tometi in July 2013 after an Instagram post was made following the acquittal of George Zim-merman, who killed Trayvon Martin. The hashtag #BlackLivesMat-ter captioned under the post soon became commonly used for instances of police brutality. Cases like the deaths of Eric Garner and Tamir Rice attract-ed attention to the social justice movement and allowed the organization to garner support internationally.
With the recent deaths of Ahmaud Arbery, Breonna Taylor and George Floyd occurring within weeks of each other, the flame ignited once more.
Protests throughout the country started in all 50 states and in countries like Australia and Great Britain.
"We can't bask in ignorance any-more. This had to be addressed," sophomore Nadia Dunnum said. "It doesn't matter if you aren't black or if you aren't interested in politics; as a human, you should be for humans getting the respect they deserve and not having to worry about being shot or harassed when they leave the house."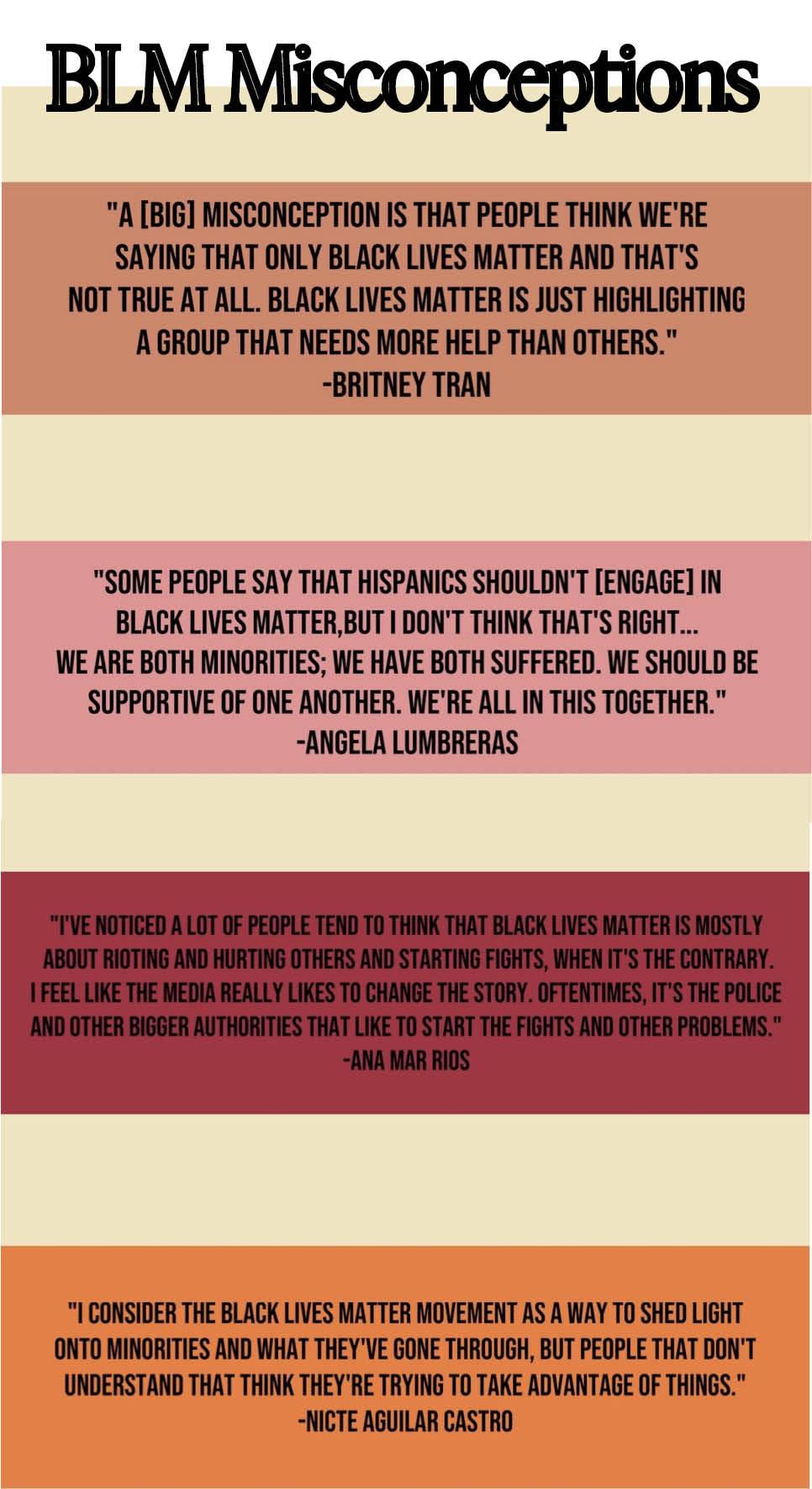 The coronavirus pandemic has given some first-hand experience of the discrimination many people encounter on a daily basis. Students shared ac-counts of being spit on, refused service at a restaurant, being given rude looks. Some were even told to "Go back to your country!"
"Nobody should have to feel like this," sophomore Chris Vo said. "Nobody should have to go through blatant discrimination because of something they can't change. Coronavirus just so happened to emerge in China; just as ebola just so happened to flourish in Africa, but we shouldn't shun an entire group based on an unfortunate series of events."
Despite the pandemic, students found ways to show support for the movement, through social media posts, giving daily updates on known cases of police brutality, and spreading information on how others can help by putting links to donation sites and informative articles in their bios and under their posts. An online trend many students took part in was "Black-out Tuesday," posting a black square with the hashtag "#BlackoutTuesday" to honor those who have passed from police brutality.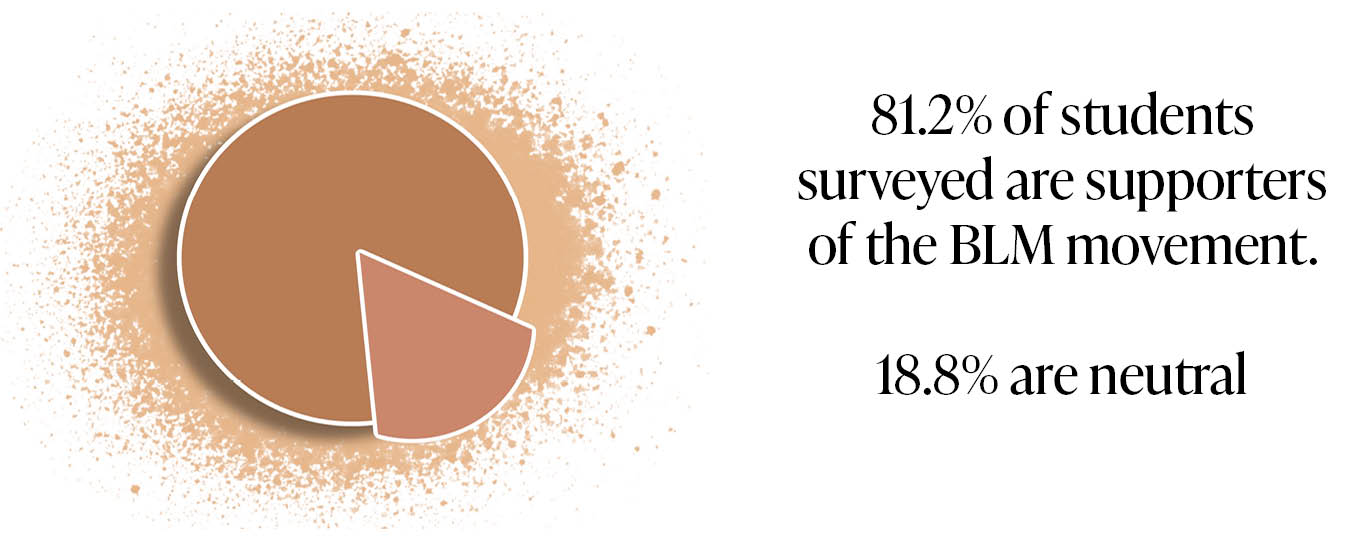 Mar Rios said Kerr students are "really good about calling out each other and continuing to educate one another…"We tell one another when something isn't okay and we try our best to inform each other."