One Year, Many Celebrations
Waiting patiently for the clock to strike midnight to finally welcome in the new year with hugs, kisses, and fireworks.
Many people welcome the upcoming new year by staying up after twelve on the last day of December. Everyone has their unique own traditions that they follow at 12.
Victoria Barraza, a senior, said that, "On New Years Eve my mom made it a tradition to put 12 grapes in a cup and pass it out at midnight so we can make our wishes or new year resolutions. I love this tradition because it's something I've grown up with and don't want the tradition to end."
Some people, like Victoria, do the grape tradition, where they organize 12 grapes into a Ziploc bag and give a bag to each person. Then at 12 they eat all their grapes and for each grape they eat, they make a wish or resolution they plan to follow.
Other people get together outside and as 12 hits, they start lighting up their sparklers, throwing their poppers, and shooting up fireworks. It is a very enjoyable view to not only the people shooting the fireworks, but also to the people who are watching at home.
"My family likes to get together and after twelve we decide to go out and watch the fireworks to enjoy the feeling of beginning a fresh new year," said Daniela Santana, a junior.
There are also people who don't like to make a big deal out of new years, so they only get together with friends and once its twelve they give each other their hugs and kisses and wish them the best for the upcoming year.
Though there are many traditions people follow, they all include one similarity. Spending it with family and friends. Welcoming the new year involves spending it with the people one cares for and wishing them to have a better successes than the year before. However, many people tend to celebrate Lunar New year bigger than regular new years because its a huge part of their culture. Lunar New Year is established on the first day of the first month on the Lunar Calendar. This year's Lunar New Year is going to be on February 5th.
Each year the Lunar New Year is represented by a certain animal called a Chinese zodiac: the rat, ox, tiger, rabbit, dragon, snake, horse, sheep, monkey, rooster, dog, and pig. This Year it is going to be the year of the pig.
Each Chinese Zodiac has its own special meaning and explanation of what the zodiac symbols represent. This years Pig represents good fortune, honesty, and general prosperity. It also symbolizes a hard working, generous, and a peace-loving person.
Some traditions Asian families have are giving and receiving red envelopes from friends and family members, lion dancing at festivals, and preparing their traditional foods such as spring rolls, rice cakes, dumplings, and fish.
"For Lunar New Year, my family goes to the temple to pray and celebrate the beginning of a new era. We eat some really nice food while we are there and give each other red envelopes. I love celebrating Lunar New Years because of the feeling we have of getting to start over with new blessings," said Kayla Do, a Freshman.
During the Lunar New Year week, people usually go visit their friends and families to wish them the best on the upcoming year.
"Like every other holiday, I enjoy spending time with my family. It's really nice to see relatives, that I wouldn't normally see, during lunar new year. I also really like the tradition of going to the temple and watching the traditional lion dance and receiving red envelopes from elders," said Vy Tran, a Sophomore.
Although everyone celebrates their new years differently with their own unique traditions, what brings everyone together is sharing the moments with their loved ones.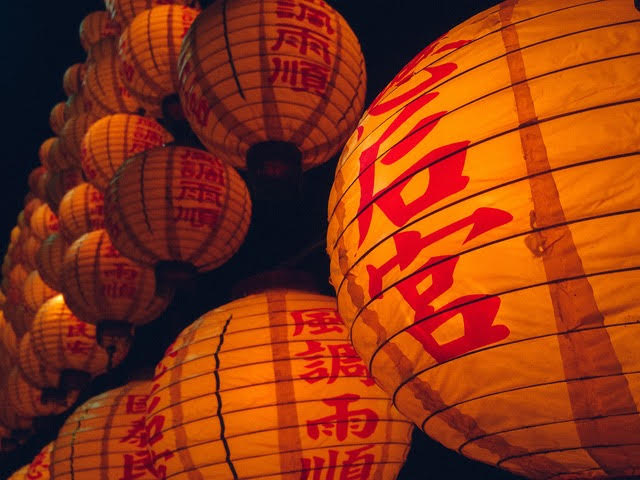 Lanterns are lit at night to welcome the new year with a bright start.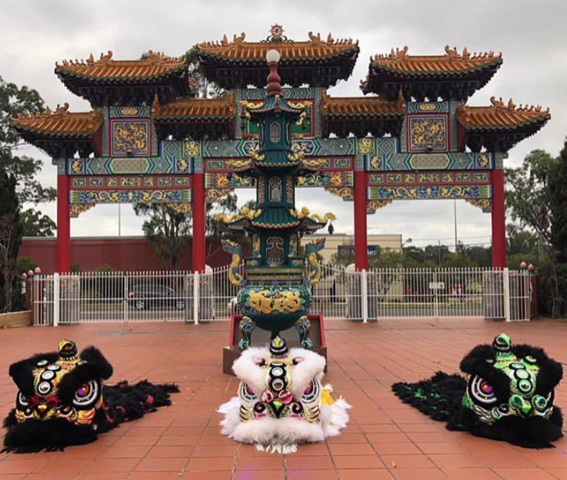 The Temple where people gather around to watch the lion dance.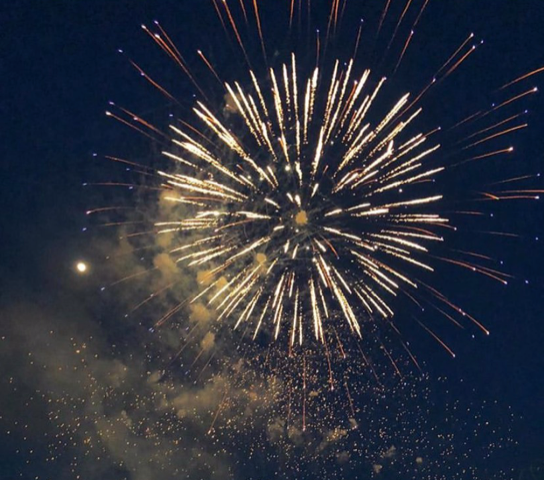 Fireworks exploded to celebrate the new year.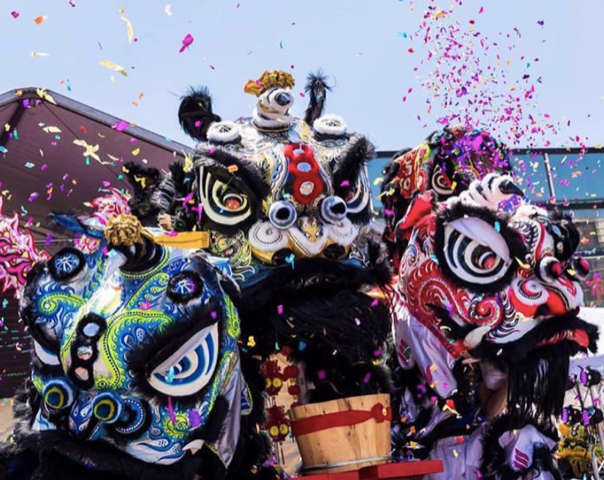 Lion Dance people watch and be a part of, as form of tradition.