Staff Feature: Jack Bell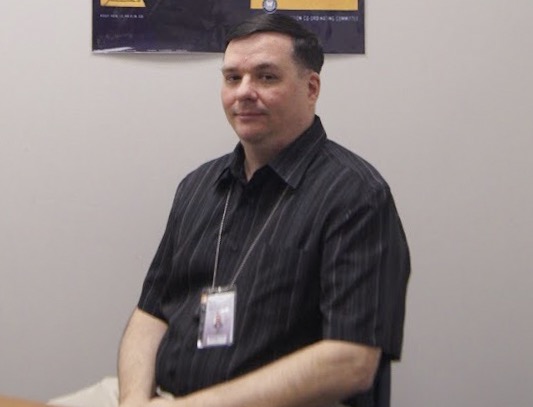 Jack Bell teaches US History (Advanced Placement and Regular) in the Social Studies Center.
Q: What made you decide to teach US History?
A: "Cause I always enjoyed the subject. I like to do family history research, I like to travel to historic sites, I've done living history activities [museum] in the past. It's like a hobby to me honestly."
Q: If you were able to focus on another subject, what would it be? Why?
A: "English. I think English and History are very related because in both subjects, you would have to come up with an argument, defend it, and provide evidence. So both of the subjects have similarities because you do writing activities in them. "
Q: Why did you decide to teach at Kerr High School?
A: "I've been in Alief for 25 years and my whole career has been in Alief. I've been to Olle Middle School, Alief Middle School, and Taylor High School. So, I wanted to experience a new setting and I heard that Kerr was different. I thought I would like to experience that before I get too old."