National Art Honor Society (NAHS) is a school organization at our school sponsored by art teacher Lisa Canorro.
For students interested in art at all skill levels, NAHS is a club to be among peers who share a common interest and want to participate in community service.
In order to join NAHS a student must be a sophomore who has has taken Art I and is taking or planning to take an art class during the school year.
Seniors who complete the required number of member and community service points earn a colorful graduation cord.
Story continues below advertisement
One of NAHS' community service projects have been a pet drive where they collect donations for a no-kill, animal rescue organized called S.T.A.A.R. NAHS have participated in a clothing drive to help Syrian refugees.
NAHS can only be joined in the beginning of the school year.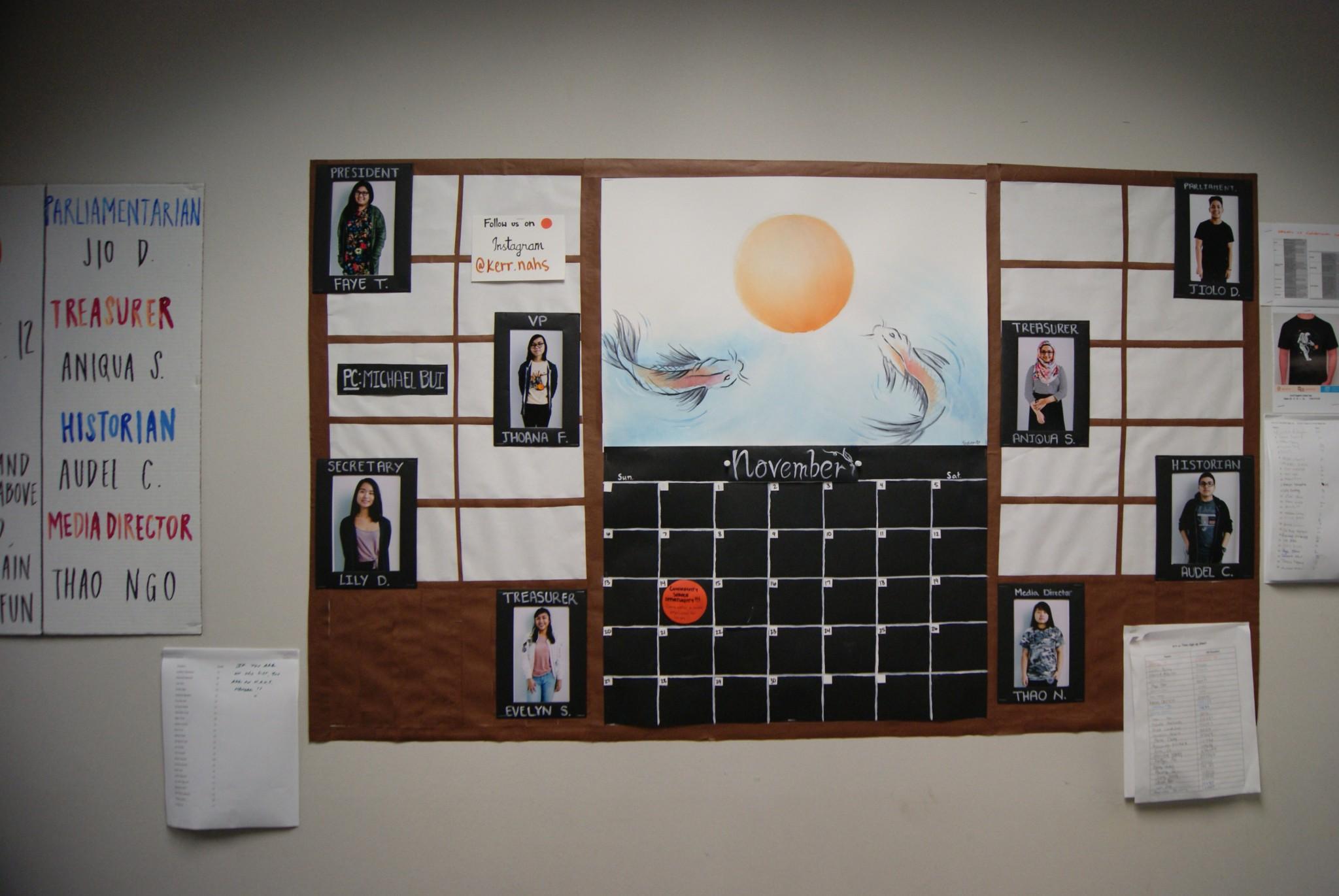 Senior Faye Thai is the president of NAHS. She got involved in art her freshman year and joined NAHS her sophomore year. She has received regional medals from the Visual Arts Scholastic Event and was a Houston Rodeo Finalist. In the club, workshops compromise most of the meeting.
"We usually have meetings every other Monday, so that's basically two meetings per month," Thai said. " We typically have a general meeting where we would announce a couple of things that can range from events, community service opportunities, etc. Then there's our workshop meetings, which you can think of as a pintrest DIY day."
Secretary of NAHS Lily Duong joined NAHS during her sophomore year and became involved in art during the spring semester of freshman year when she took Art I. Duong believes the club is great way to make new friends even if you're not necessarily the best artist.
"No matter what level of talent or how involved in art you are, I feel that anybody can meet somebody they can relate to,"  Duong said. "NAHS isn't all about art either. We are an honor society so we also do community service, whether it is with the school or on our own."
Treasurer of NAHS Evelyn Silvestre joined NAHS during junior year after missing the induction meeting sophomore year. Her favorite memories of the club are the workshop meeting where they make items with supplies provided.
"My favorite memory is from junior year  when we made a DIY octopus sock from old socks and buttons," Silvestre said. " I made mines with Lily, this year's NAHS secretary, and they were so ugly! It was hilarious, they looked more like Jellyfish than Octopuses."