10 Questions with Lily Duong
Senior Lily Doung was asked a series of questions.
Who is your favorite cartoon character?
Answer: Courage the Cowardly Dog
Would you rather have three eyes or three ears?
A: Three eyes
What time did you go to sleep last night?
A: 12 AM
What is one thing you wish you could do again?
A: Art classes
If there was one food that you would always have to eat what would it be?
A:Potatoes
When you moved to Alief, what was the main thing that shocked you?
A: How easy it was to walk to places.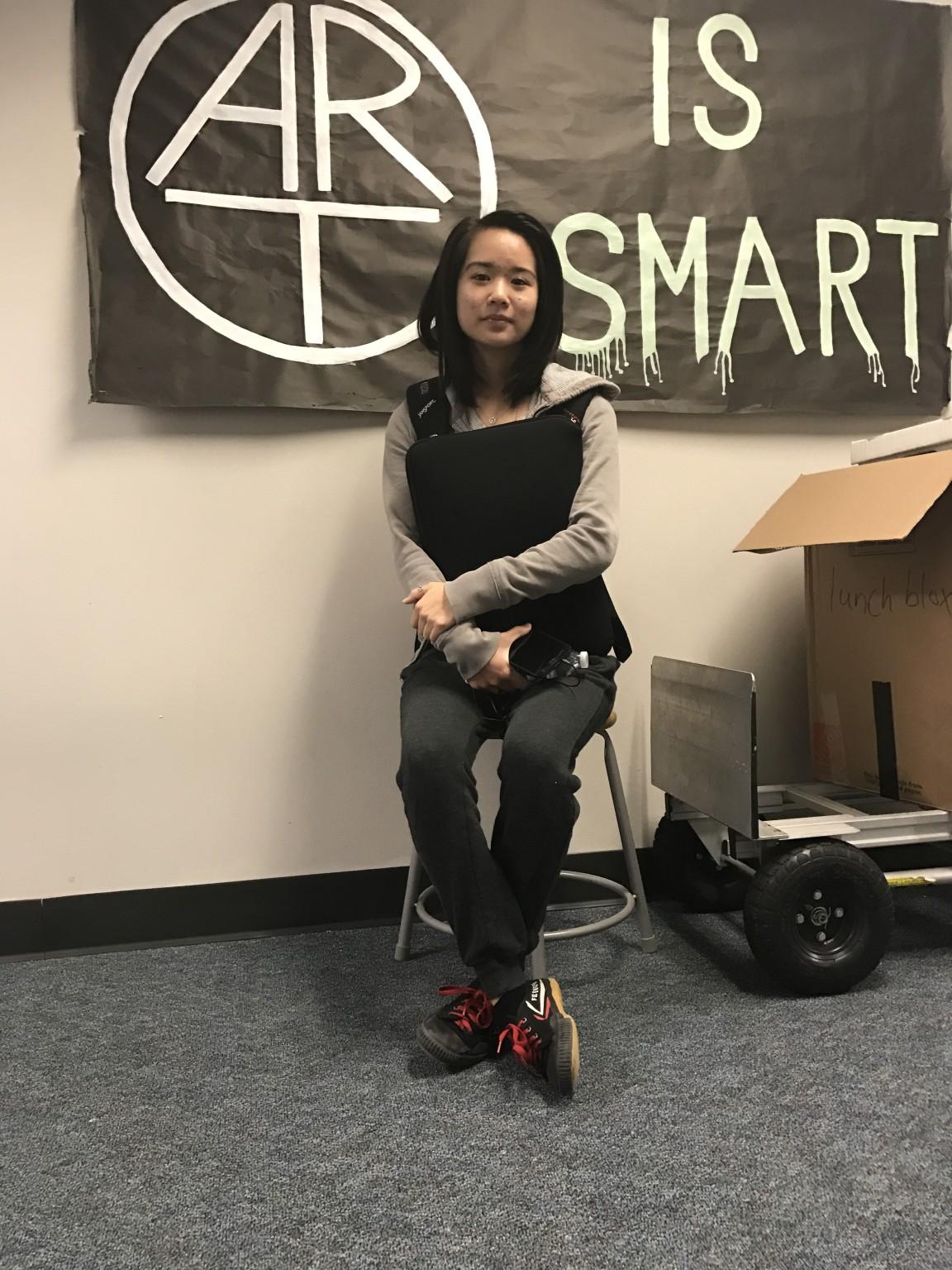 What was the last thing you ate?
A: Apple sauce
What's your middle name?
I don't have one.
What is something or someone you miss for your childhood?
A: My dogs from when I was in elementary school.
Is art life?
A: No, I mean yes.