Alumna overcomes accident, restarts passion
As she reaches for her familiar paintbrush, she just can't pick it up. She's picked it up plenty of times before with no thought, but now it's what preventing her from changing a blank canvas to art. Eventually, her friend has to use a rubber band to secure the paint brush to her hand. For Class of 2002 graduate Kemi Yemi-ese, that was her new reality after a car accident that left her quadriplegic.
"My time at Kerr was as an adventure juggling student with Student Council responsibilities, theatre, choir, art, and the morning announcements. I was definitely a busy body," Yemi-ese said. "I coordinated school dances, created commercials, participated in as many clubs as possible. Along with taking advanced art classes, I also competed in one or two art competitions."
Originally, Yemi-ese wanted to become a neurosurgeon because she was fascinated with how people talk and their motivations behind it, anatomy being one of her favorite subjects. After graduation, Yemi-ese decide to  major in neuroscience and minor in studio art at Baylor University. However, on July 19, 2006, her life changed.
"Leaving a friend's house on the way to the VA Hospital in Waco, my car was run off the road by another driver coming into my lane from the opposite direction," Yemi-ese said. "When I tried to straighten my vehicle, I overcorrected and the SUV flipped several times before landing in a ditch on the other side of the road."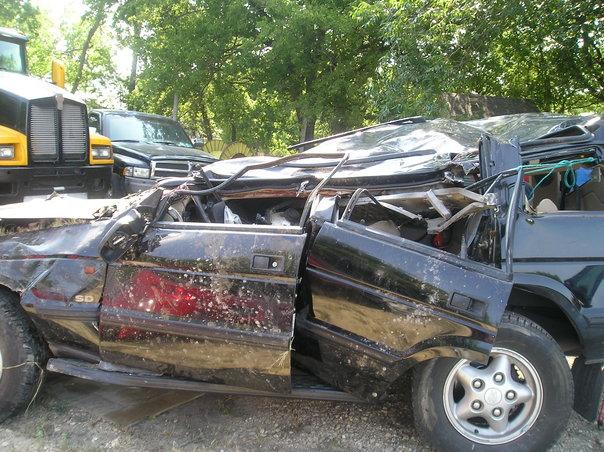 The accident led to a cervical level spinal cord injury and the diagnosis was quadriplegia, meaning she had paralysis in all four limbs. Recovery for an injury like hers is a lifetime of physical and occupational therapy.
After the accident, Yemi-ese had to face physical and mental struggles. However, she had a strong and devoted support system of family and friends to get her through her new reality. Yemi-ese was reminded by her mother and family that she was "still Kemi no matter what" and her college friend Providence came to live with her after the accident.
"The first two years were very difficult but I had help and faith to get me through my darkest days. Initially I was stubborn and in denial of the severity of my condition. Over time I learned to cope through prayer, positive thoughts celebrating every accomplishment, and persevering through challenges. There were definitely times when I wanted to give up but I felt I was given this second chance to live so I'd better make the most of it and not lose hope."
When Yemi-ese was in the hospital, her former boss came to visit but instead of bringing the regular flowers and a card, she brought her something that would reignite a passion:  a sketchpad. After the accident Yemi-ese drew mainly portraits and gesture drawings because of her interest with movement and facial expressions after the accident.
Yemi-ese's art is based on her personal experiences and interests, including her Nigerian heritage, the anatomy of the human body, nature, and spiritual beliefs.
"Art is the visual expression of universal experiences. It is an outlet that allows different people a common ground and connection to others," Yemi-ese said. " Art reveals the souls of the viewer and artist simultaneously."
After the accident Yemi-ese began her intensive therapy at TIRR Memorial Hermann in Houston. Her therapy right after the accident was one month and three weeks of inpatient rehabilitation and six months of outpatient rehabilitation, followed by three weeks of inpatient rehabilitation. She discontinued her therapy to go back to Baylor University and graduated in 2008.
"I was already majoring in neuroscience before my accident and on some level I feel like that was destined because I just completed a sensory and perception course right before my accident," Yemi-ese said. "Currently I'm pursuing a master's degree in clinical rehabilitation counseling at Texas Tech Health Sciences Center via its distance education program."
Since the accident Yemi-ese has not slowed down. She was crowned Ms.Wheelchair Texas in 2010 and premiered a solo show last summer called Fragile Limits: Exploring the Infinite, with finite capacities. Even with these accomplishments she still has bright plans for the future.
"In the next five years I will be a licensed rehabilitation counselor working on a specialization in art therapy. I plan to put on more exhibitions and get more exposure of my work. In ten years I plan to continue creating art, seek new creative opportunities like illustrating children's books, have a family to pass on my art supplies to, and continue in a career assisting other people with acquired disabilities cope and transition."
When asked if she thought the accident contributed with her continuation of art, Yemi-ese believed it brought the opportunity of a single focus in her life.
"If it weren't for my accident, I feel like my medical career path wouldn't allow me to time or energy to grow as an artist. I feel like this accident served as a means to prune me so to speak. Before, I felt less focused and more like a jack of all trades, but now I feel blessed to have a gift to hone in on and grow with. The opportunity to help others as well is a great motivation for me to make the most of my situation and live beyond my limitations. I now understand the saying that it's best to be great at a few things than mediocre at everything."