Fine Arts Update: Chronology of construction
With the ongoing construction of the new fine arts building, doors are set to open for the 2017-2018 school year.
Sadly this year's seniors participating in fine arts will not be able to experience the debut of the building.
However, following the class of 2017 and on, the building will provide a new and refined fine arts experience for students in the programs.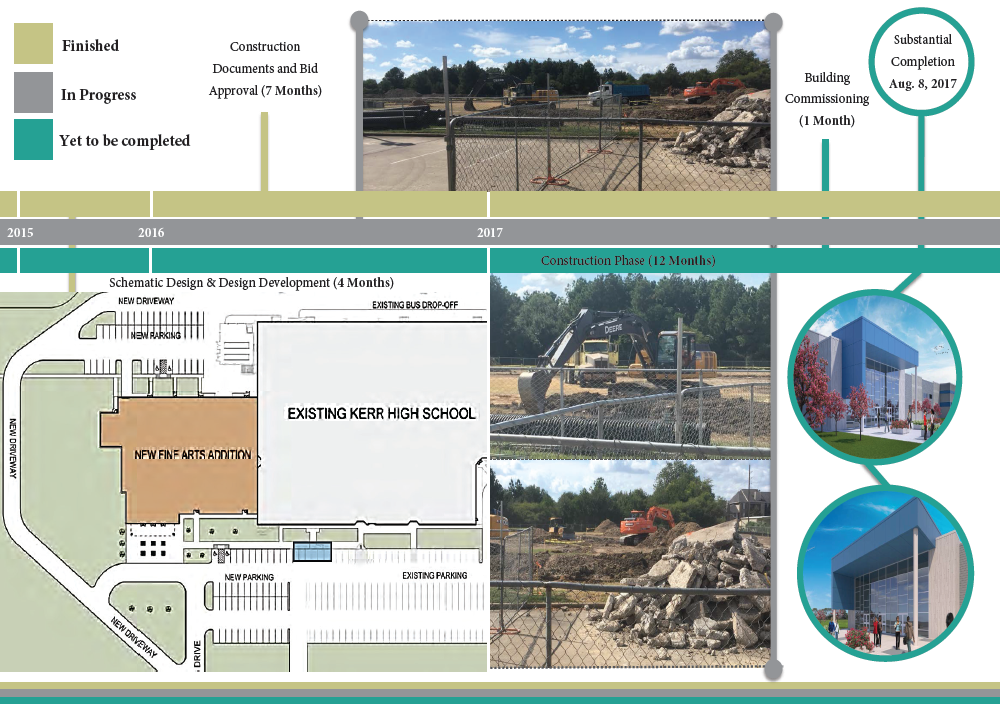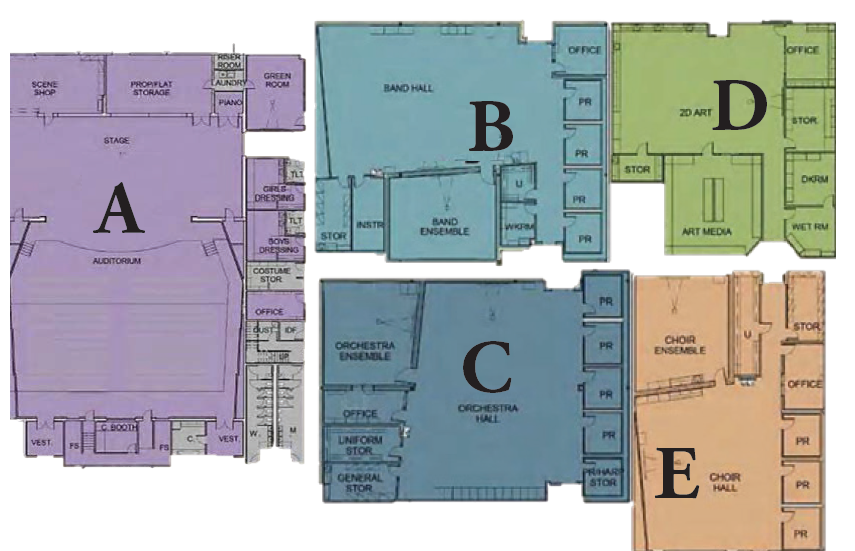 Area A is composed of a Stage and
450-seat Auditorium. Area B includes
a Band Hall, alongside Area C
with an Orchestra Hall. Area D is for
Art electronic media and photography, and Area
E for Choir.