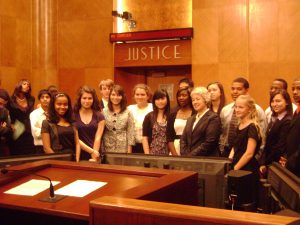 Story continues below advertisement
Senior Jessica  
Vien and freshman Mohit Agarwal  have been chosen to be a part of the Houston Mayor's Youth Council.   
The Mayor's Youth Council (MYC) is an organization that helps the youth of Texas get involved in city government. The MYC started in 1998 with the goal to help high school students develop their leadership and citizenship. Today the MYC still helps the youth by promoting civic activism and gets teens interested in civil engagement.  
Students from different schools apply to become a part of the Mayor's Youth Council, then they go into an interview process. After their interview, a selection committee decides if the students qualify to become a part of the organization. To get in, they must also show a strong interest in city government.  
Vien and Agarwal are now active members and meet with MYC every Tuesday. The meetings are held in the City Council Chamber which is in downtown Houston in City Hall Annex. One of the main features of the MYC is that it gives the youth who usually don't have a voice  a chance to speak.  
"I'm in it because I want to know more about the government and give youth a voice," Agarwal said.  
Right now Vien and Agarwal are learning about the importance of city government and the issues that come with it.  
"You get to learn about the issues that are important to the city, but it also gives you the opportunity to learn more about those issues," Agarwal said.  
The MYC gives valuable experience to their members about how the city government works and runs, because it was modeled after the city council itself. 
"I thought it was interesting because I really like learning about government." Vien said.  
The new members of the 2010-2011 Mayor's Youth Council were inaugurated on October 26. Each student in the organization has a chance to do community service, and learn at the same time. Vien and Agarwal look forward for things to come during there 2010-2011 terms.