Four advance to state UIL competition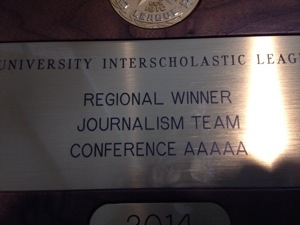 Four students will advance to state UIL competition following the Region III 5A academic meet this weekend.
Jun Tan placed first in interpretive speaking.
Malenie Areche placed first in editorial writing.
Nadia Zulfa placed second and Amy Haokip third in headline writing.
Kerr won the journalism team trophy as well.
Also at the region meet, Mohit Agarwal placed fourth in current events, making him an alternate to state.
The event was hosted by Cypress Creek High School.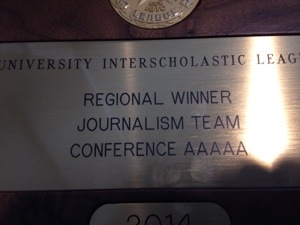 The state UIL academic meet will take place May 19-21 at the University of Texas at Austin.